Welcome To
Our Black Sage Road Winery
Seasonal Best Sellers
At Platinum Bench Estate Winery, we thoughtfully handcraft bold BC wines from carefully cultivated Okanagan grapes. When it comes to wine, there's magic in the vineyard, and there's magic in the making, but the real magic is all about the fruit.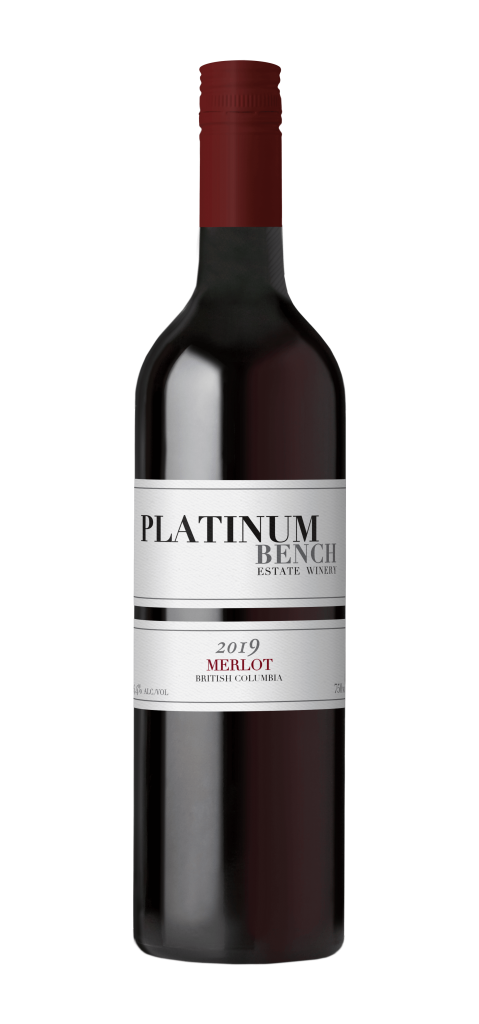 2021 Merlot
$42 Taxes Extra
Our Merlot has always been great, but the latest vintages are truly exceptional. This traditional varietal sat in fantastic French oak and came out unforgettable.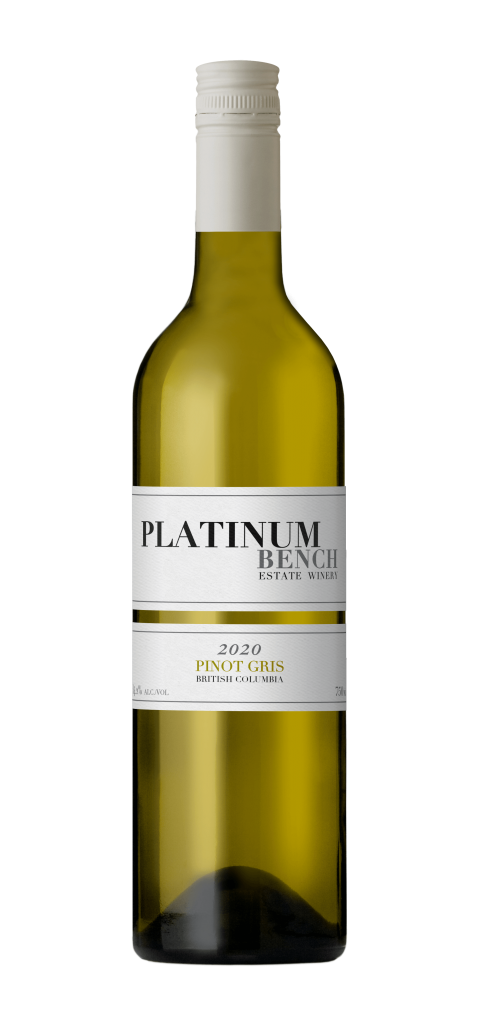 2022 Pinot Gris
$28 Taxes Extra
Pinot Gris is one of the most popular varietals grown in the Okanagan, so we knew we had to offer our own take on the standard. The classic pear and apple notes seem to exemplify the climate and terroir. Maybe that's why we always sell out!
Wine Tasting and Bread Pairing
Visit Platinum Bench Winery for a niche wine tasting experience unlike any other in the Okanagan. We pair our tastings with fresh artisan sourdough Epi bread, baked daily on-site. The flavours of our artisan Epis match perfectly with the deep, bold red wines we love to make.
At the tasting, you'll learn about the entire winemaking process, from planting to aging, as well as the history of our bread and our daily baking process. Taste the goodness of the Okanagan in every sip of our richly nuanced reds and every fragrant bite of our warm, fresh-made Epis.
We are continuing  to follow health and safety measures as outlined by health care professionals to ensure the safety of our staff and guests. In addition to rigorous cleaning procedures, we have moved our tastings outside to ensure guests a comfortable and safe environment. We have increased the number of guests per gazebo to 8 people. Click the link below to reserve your wine tasting.
Homemade Artisan Bread
Watch Fiona and our team of bakers crafting fresh artisan Epi loaves daily. We have four outdoor double ovens that fill the air with the scent of warm sourdough. Each of our five specialty Epi loaves pairs with a different Platinum Bench wine for an extraordinary tasting experience.
We offer local cheeses and charcuterie for sale to create a true taste of the Okanagan. Pick up a few Epi breads and a bottle of wine to enjoy on a picnic while taking in the spectacular views of the South Okanagan
Meet The Team
Wally – The Greeter
Wally, a Portuguese Water Dog, is always ready to welcome guests with a friendly wag of his tail. The mascot of Platinum Bench, Wally loves patrolling the vineyards and lying in the sun outside the wine shop. Try a taste of Wal-deaux Meritage, named after our lovable four-legged friend.
Fiona – The Baker
Fiona used to unwind from her high-stress corporate job with artisanal baking courses. Now she uses those skills to manage our outdoor kitchen and team of artisan bakers. Fiona concocts flavour combinations to enhance the natural wild flavour of loaves baked from our carefully nurtured starter. Learn more about Fiona's bread.
Murray – The Farmer
Murray had no idea when he was living in Winnipeg that a family function would see him leaving "the Peg" for the Okanagan and a new winemaking business. He oversees the cultivation of the vineyard, tends to the grapes, and pours samples at the tasting bar (he'll probably try to sell you a bottle, too!) Learn more about Murray's winemaking process.
Our Winery
Platinum Bench Estate Winery is a property of destiny located on the Okanagan's premier growing destination, the Black Sage Bench. The unique micro-climate of desert sand on a western slope achieves some of the highest growing heat degree days in the valley. Hot summer days ripen the grapes. Cool evenings allow the vines to balance and advance structure to the fruit.
At Platinum Bench, the philosophy of the vineyard is a simple one. To achieve a great wine, one must first approach the land and vines with meticulous care, cropping, and respect. Come visit us and see why the best BC wine is grown, not made.
Join the Platinum Bench Vineyard (PBV) Wine Club
Sign up to have our most popular selections and new releases of Platinum Bench wine delivered right to your door. As a member of one of our PBV Wine Clubs, you'll get a discount on all our wines, free wine shop tastings, and special opportunities to buy new releases and reserve lots. We provide two levels (Bench Level and the Premium Level), so you can customize your membership in a way that suits you best.
We offer seasonal promotions for PBV Wine Club members and offer free shipping to select areas. Wally, the winery dog, would like to add that he accepts pats and "good boy!"s from members and non-members alike.
Why Oliver, BC?
We believe there's nowhere else in Canada like the Black Sage Bench. Platinum Bench Estate Winery sits on 300 feet of sand, which is enormously good for grapes and provides a natural drainage system. Add in our western-facing slopes, soaked with bright Okanagan sun, and you'll begin to see the magic of this place.
Exceptional wine is grown, not made. That's why everything starts with the grapes. We're aggressive about the quality of our fruit and we're not afraid to do a little experimentation. Our success shows in every glass of bold, flavor-packed BC wine.
Getting Here
Platinum Bench Estate Winery & Artisan Bread Co.
From Oliver: Starting on Main Street/Highway 97, go east on Fairview Road. Make a right onto McKinney and another right onto Black Sage Road, past the hospital. Drive south on Black Sage Road for about ten kilometers until you see our sign and the red roof of the tasting room.
From Osoyoos: Head north on Highway 97 for approximately eight kilometers. Past Orchard Hill Cidery, make a right onto Road No. 22. Continue left onto Black Sage Road. Drive two more kilometers until you see our sign and our red roofs peeking through the vineyard.