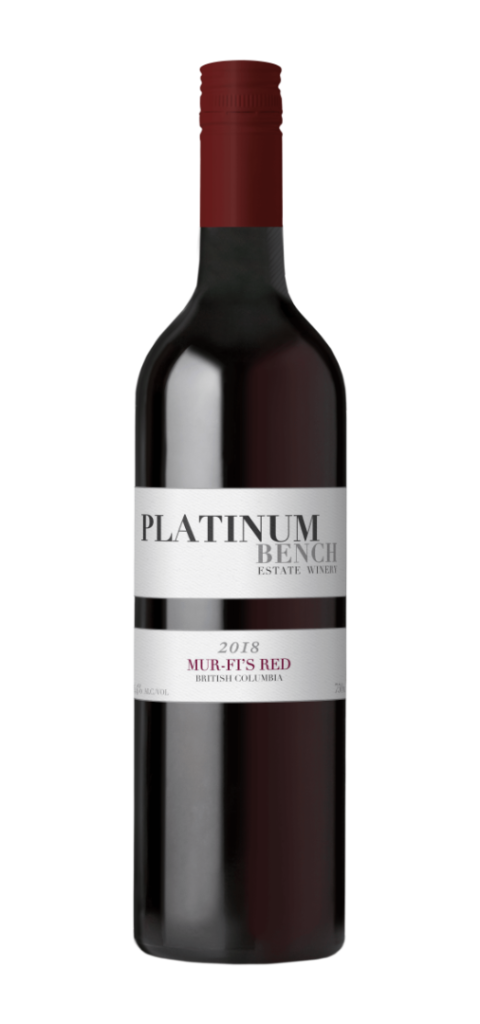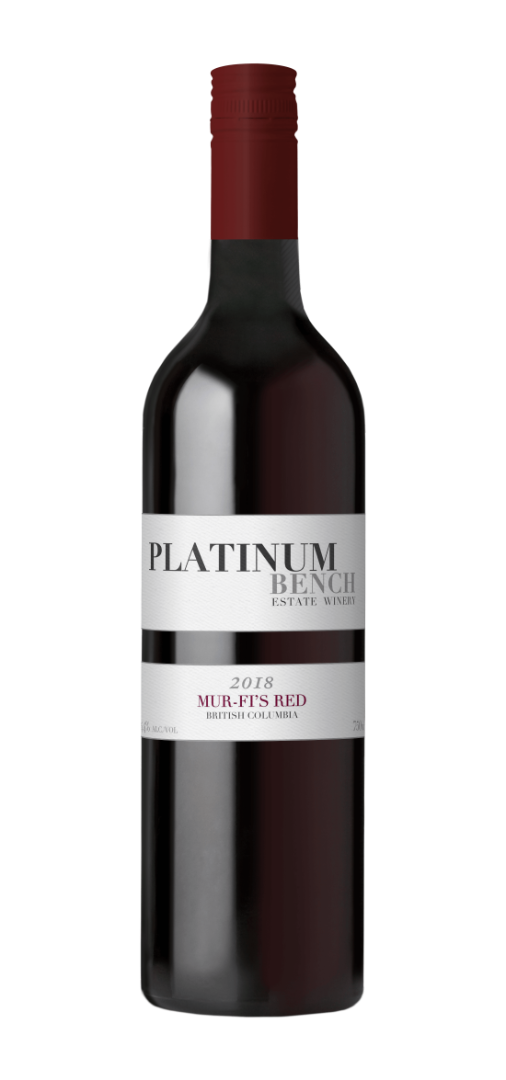 2019 Mur-Fi's Red
Alcohol: 15.5%
Blend: Cabernet Sauvignon, Merlot, Cabernet Franc, Petit Verdot, Malbec, Syrah, Gamay Noir
View Our Tasting Notes
Sorry, this product cannot be purchased.
All prices do not include taxes and bottle deposit.
Free Shipping within Canada for Wine Club Members | Learn More
Add to Cart
Join The Wine Club
About 2019 Mur-Fi's Red
Tasting Notes
Our house blend of seven varietals "Everybody is at the party!" It has a flavour profile of "whatever you want it to be because of the complexity of the blend". A smooth, full balanced palette of big red fruit, make this one of our most popular wines.
Behind The Wine
Named for owners Murray and Fiona, this wine showcases the range of fruit at Platinum Bench. Your palate determines the flavour profile, whether you note the dark fruit, raspberry notes, or caramel. Basically, it's just good!
Pair With
Gorgonzola & Fig Preserve artisan sourdough; baked salmon; spaghetti bolognese; chevre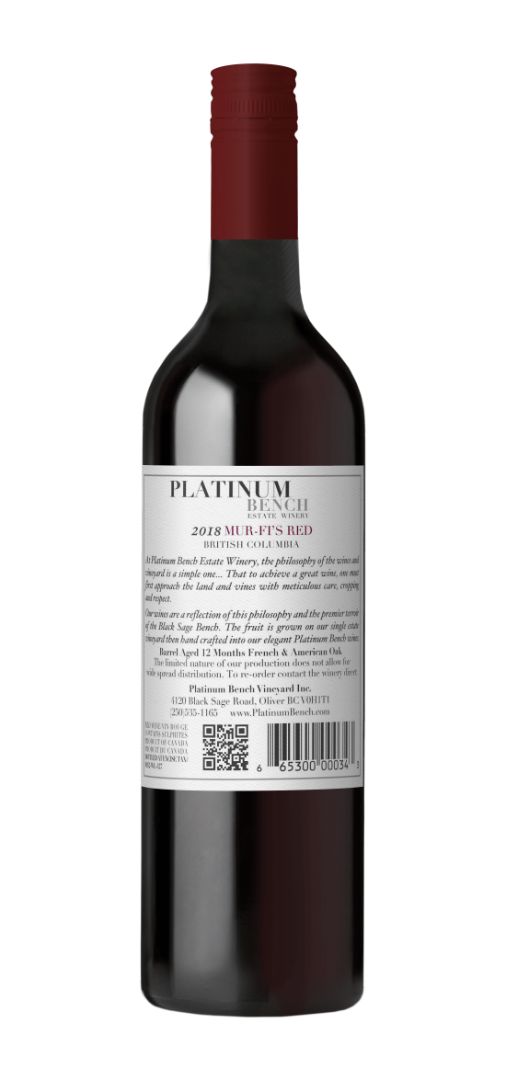 You May Also Like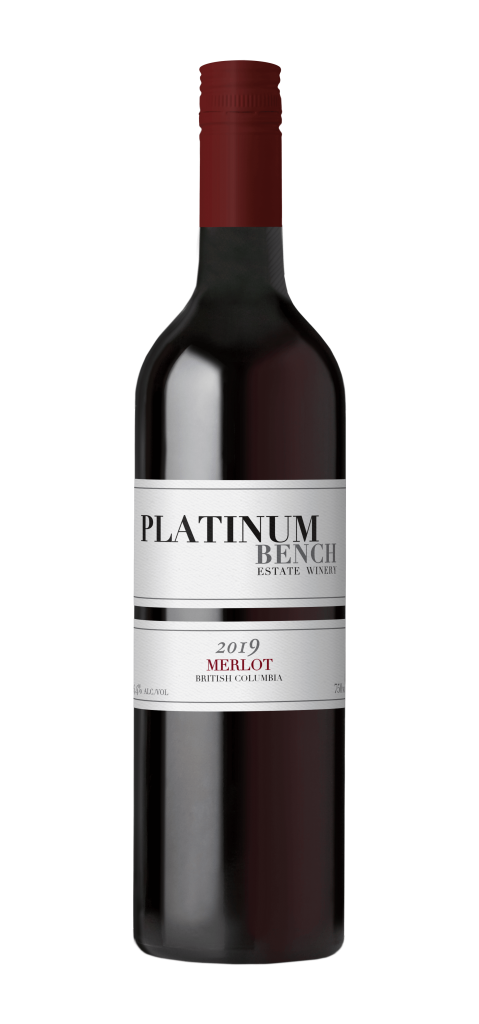 2021 Merlot
$42 Taxes Extra
Our Merlot has always been great, but the latest vintages are truly exceptional. This traditional varietal sat in fantastic French oak and came out unforgettable.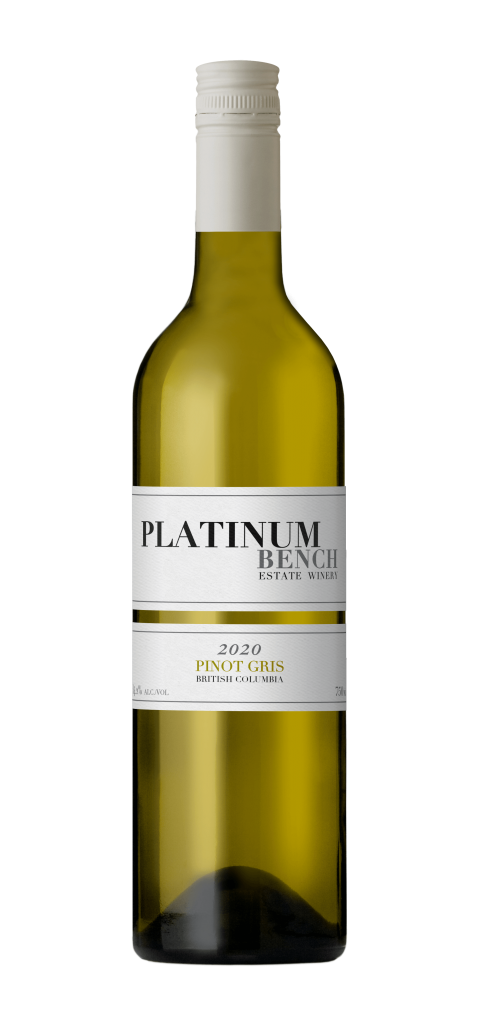 2022 Pinot Gris
$28 Taxes Extra
Pinot Gris is one of the most popular varietals grown in the Okanagan, so we knew we had to offer our own take on the standard. The classic pear and apple notes seem to exemplify the climate and terroir. Maybe that's why we always sell out!